Details

Category: All Categories
Published on Sunday, 13 March 2022 04:56
Hits: 2397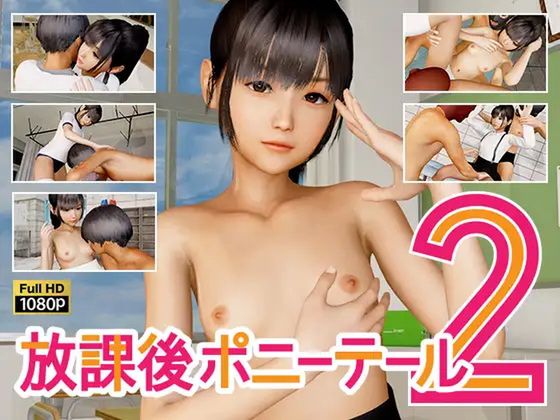 A naughty after-school story of a ponytail girl created with 3DCG.
The first three episodes are love love H videos with seniors.
The second half is an unpleasant 3P etch video.
Enjoy her naughty in various places after her school.
We would appreciate it if you could check the operation by downloading the sample movie before purchasing.
CV: Suama Amano
<Content of work>
4 3DCG videos (Full HD / 1920x1080p / 60FPS / MP4 files)
・ Video (1) / Blow at the pool / 10 minutes 11 seconds
(Rough content) Kiss → Caress → Show your boobs → Titty fuck → Handjob → Ejaculation (1st time) → Blow → Finish (2nd time)
・ Video (2) / Massage in the infirmary / 8 minutes 7 seconds
(Rough content) Massage (prone → breasts → lying on your back) → blowjob → fucking → intercrural sex → finish
・ Video (3) / Etch in the classroom / 15 minutes 12 seconds
(Rough content) Flirting → Kiss → Show pants → Chest caress → Cunnilingus → Vaginal caress → Missionary position → Immediate position → Back → Back cowgirl position → Cowgirl position → Normal position → Finish
・ Video (4) / 3P on the roof / 12 minutes 1 second
(Rough content) Called → Touch / caress → Blow → W ejaculation → 1st person insertion → Back vaginal cum shot → 2nd person insertion → Cum → W bukkake
Total recording time / 45 minutes anther
Credits: Amacha (BGM) VaM, Unity, Lo, Yamate Ouji (Software)
Sale date March 09, 2022 16:00
Series name
Voice actor Suama Amano
Age designation
18 prohibited
Work format
movie
With audio
With music
file format
MP4
Genre
Boobs 3D work sister outdoor lovers black hair ponytail shaved
---
6,05 GB