Details

Category: All Categories
Published on Sunday, 03 April 2022 03:40
Hits: 2172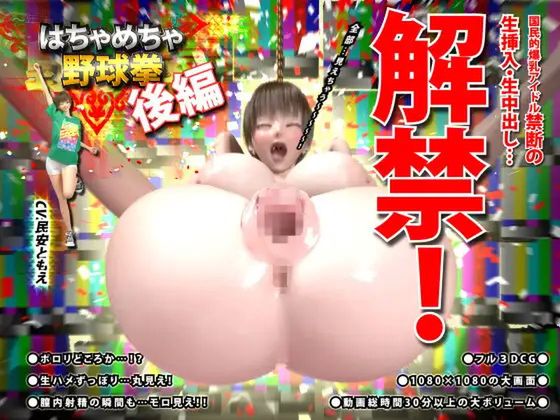 CV
Tomoe Tamiyasu
Tensho bluefin tuna
Outline of work
Full 3DCG!
A powerful big screen of 1080 x 1080!
Large volume of video total time of 30 minutes or more!
Last synopsis
National idol Futaba-chan participates in a baseball ticket!
I'll do my best to take it off, rub it, and suck it!
However, even in such a situation, only raw insertion and vaginal cum shot will not be done
I'm desperately enduring it, but ... what's going on !?
Sale date April 02, 2022 0:00
Update information April 02, 2022
update information
Series name is a messed up baseball fist
Voice actor Tomoe Tamiyasu / Tensho Bluefin Tuna
Age designation
18 prohibited
Work format
movie
With audio
file format
application
Genre
Boobs 3D work Girl entertainer / idol / model decadence / immorality / immoral creampie shame / shame big breasts / huge breasts
---
2.69 GB