Details

Category: All Categories
Published on Monday, 04 April 2022 12:11
Hits: 39160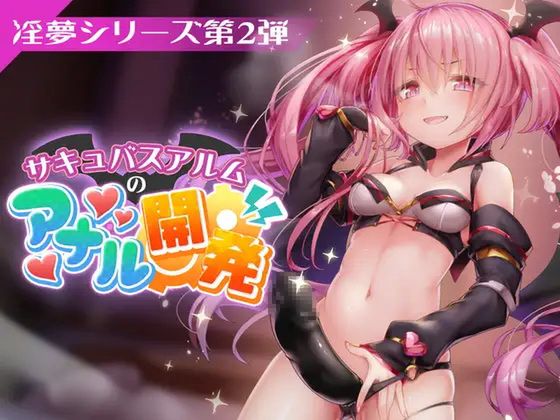 PINK PUNK PRO's first talent, the succubus "Arum Ferlaben" from the demon world
While doing activities that attacked on YouTube such as the legendary "Denma Karaoke" and the sensitive "Makai Stretch", the channel BAN !!
After that, he graduated from PINK PUNK PRO and is doing a healthy activity on YouTube.
It's just a table.
Naughty Alm Ferlaben is still alive !!!
With more radical than last time, I will launch a problem work on DLsite !?
Not to mention the appearance by voice, all the "movements" that are the basis of the animation were recorded by the person himself, Mr. Arum!
There are a lot of naughty VTubers, but I wonder if no one has stepped into the realm of this work yet ...!?
Those who only know the latest cute videos of her are surprised!
Of course, it is an exciting Erokawa movie that even you who are not interested in VTuber can fully enjoy!
In the second work, we long for Alm-sama, who does such a sharp thing!
Please enjoy the unexperienced zone!
Sale date April 29, 2021
Series name Dirty Dream Succubus
Voice actor Alm Ferlaben
Age designation
18 prohibited
Work format
movie
With audio
file format
MP4
Genre
3D work VTuber succubus / incubus handjob blowjob male receiving twin tail slender
---
2.77 GB