Details

Category: All Categories
Published on Thursday, 16 June 2022 02:56
Hits: 55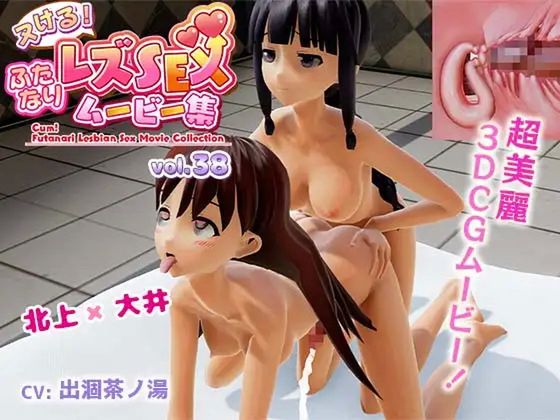 A futanari lesbian SEX movie collection consisting of only the ejaculation part (+ afterglow) from the pan-pan part with the motto "3D movie that comes out immediately". (With voice and SE)
Video time is 4 minutes and 44 seconds.
A 4K super-resolution version, which is rare for a douujin movie work, and a full HD (1080p) version video suitable for playback on a general PC monitor or smartphone are included.
In addition, there are versions with and without cross-sections, so even those who are not good at expressing cross-sections can enjoy it with confidence.
Both videos run slimy at 60fps!
* The trial version is a part of the 4K version.
As for the contents, Futanari Kitakami and Oi
・ Waist floating missionary position
·Doggy Style
・ Standing back
・ Side position
So, I have sex with the lid x lid while changing offense and defense.
Fantia and Ci-en also post videos every week under the same circle name, and it will be a omnibus of the videos posted in May 2022.
〇Voice used
"Audio Material Collection 3 Pack (Honey Drop)" CV: Mr. Chanoyu Deyu
"Audio Material Collection 3 Pack 2 (Honey Drop)" CV: Mr. Chanoyu Deyu
"Audio Material Collection 3 Pack 3 (Honey Drop)" CV: Mr. Chanoyu Deyu
Sale date June 15, 2022 0:00
Series name Nuke! Futanari Lesbian SEX Movie Collection
Age designation
18 prohibited
Work format
movie
With audio
file format
MP4
Genre
Cross Section 3D Work Love Love / Sweet Creampie Lesbian / Female Normal Play Futanari
---
1.43 GB