Details

Category: All Categories
Published on Thursday, 16 June 2022 11:51
Hits: 73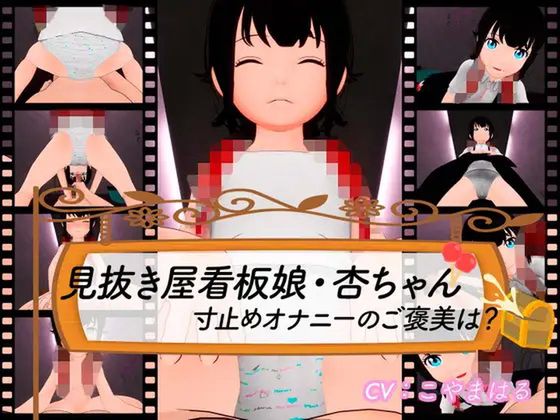 There is a shop called "Spot Shop" where a girl somewhere in the city supports masturbation.
When you nominate the signboard girl of the store and come to the store, a small and pretty girl will welcome you.
"Welcome, brother ♪
Welcome to the spotter ♪
This time, I'm Kyou, who is in charge of the side dish of my brother's masturbation ♪ "
Let's feel good with masturbation while staring at the grainy eyes of a girlish petite face ♪
The Onasapo Mobi series is back in full 3D !!
Also supports VR in Top and Bottom format.
(* If you are thinking of watching in VR, please try to play "VR trial version.mp4" in the trial version or on Ci-en on your device before purchasing.)
(* If you can't watch the VR video in Top and Bottom format well, please try the spherical ver.)
In addition, the entire volume is recorded in binaural audio, so you can experience as if Kyou was really in front of you.
The introductory video is available as a trial version of Ci-en (viewable without follow-up) !!
[Recorded material]
01 Notes + Opening.mp4 (1:51)
02 Cun masturbation with chewy voice.mp4 (24:51)
03 Non-stop masturbation.mp4 (12:15)
04 Stop masturbation with pseudo sex.mp4 (35:13)
05 Video of the leak.mp4 (1:12)
06 Main story VR version.mp4 (01:14:10)
07 Video VR version at the time of leakage.mp4 (1:23)
Sale date September 24, 2021
Update information September 29, 2021
update information
Series name Onasapo movie
Scenario Xie
Voice actor Koyama Haru
Age designation
18 prohibited
Work format
movie
With audio
file format
MP4
Genre
Anime Binaural / Damihe 3D work Lori prostitution / compensated dating Onasapo word blame male reception
---
6,85 GB