Details

Category: All Categories
Published on Friday, 17 June 2022 14:15
Hits: 100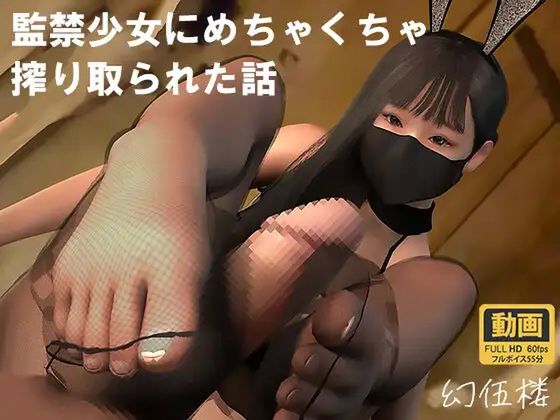 When I woke up, I was lying on the bed in an unfamiliar room
Right next door was a mysterious girl with big breasts and black hair wearing a naughty sweater and a black mask.
"Ah ... amazing ... dick slang ..."
The girl started masturbating with a squeaky noise while looking at my hard erected cock.
"Who am I, where is this ... I don't care about that ...
Would you like to do something naughty ...? Just pile up and warm up ... Wouldn't it be nice if we could feel good about each other ...? "
This is a dangerous development! 3 days of pleasure sex soaked in confinement by a mysterious busty lewd girl (Airi-chan)!
Please enjoy the three days of being squeezed by being sweetly blamed by the lewd body with a strong desire for exclusivity ♪
Sale date June 16, 2022 0:00
Scenario Phantom Tower / Erumu
Voice actor Hinako Kayama
Age designation
18 prohibited
Work format
movie
With audio
file format
MP4
Genre
3D work Bunny Girl Footjob Creampie Titty Fuck Reverse Rape Male Receiving Big Breasts / Big Breasts
---
6,50 GB