Details

Category: All Categories
Published on Saturday, 18 June 2022 06:17
Hits: 72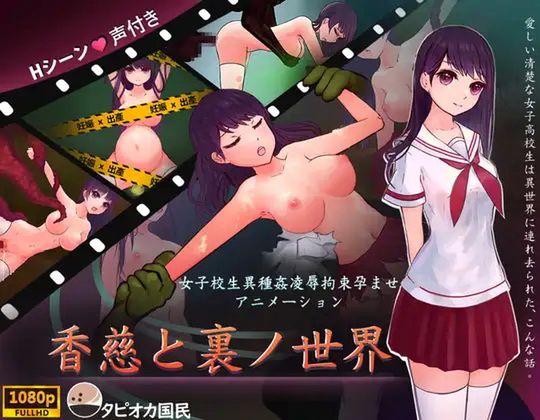 ● The main character
High school girl "Koji Amamiya" is an honor student with the highest grade ranking
She always prays to God before each test to get good grades.
● Story
On the morning of the test for a period of time, Kaji forgot to pray for her.
A stone shrine that she has never seen appears on the roadside to school, and Koji, who only thinks about praying, prays to the stone shrine.
When I noticed, Kaji was taken to another world, insulted by ghosts and fucked.
Find an exit to return to the original world, escape from a different world full of ghosts!
● Story branch: Happy end and bad end
If you proceed as it is, the happy end, and the IF version is the story branch of the bad end of the main story.
Sale date May 21, 2022
Author Tapioca National
Age designation
18 prohibited
Work format
movie
With audio
file format
MP4
Genre
Anime Creampie Childbirth Insult Restraint Tentacles Heterogeneous Fucking
---
867.79 MB