Details

Category: All Categories
Published on Saturday, 18 June 2022 14:36
Hits: 70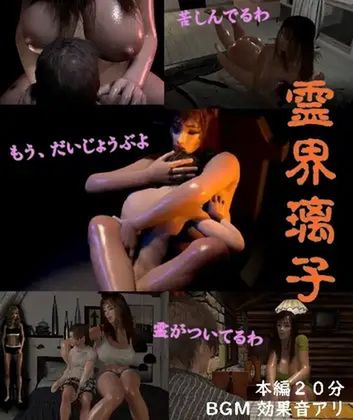 Satoru was worried that he wasn't feeling well lately.
She says she's not bad at going to the hospital and she just gets vitamins.
At one point, she went to a restaurant she went to occasionally, but she was left alone drinking coffee and feeling unclear.
"Is it okay here?"
She was thinking and she didn't notice, but in front of her was a woman with a body big enough to doubt her eyes.
She wondered why she had nobody but Satoru in the store, but she was so charming that she was blown away.
And her first voice was, "You have a spirit."
The spirit was a young woman, she had a crush on Satoru, but she died in an accident.
Satoru doesn't know the woman, but she seems to have been depriving her of her spirit, perhaps because she was so strong.
Apparently this is the reason why she isn't feeling well these days.
She listens to her for a while, and if she shows her happiness with her, he seems to give up and become a Buddhahood.
But she isn't ...
"Then I'll be her to get rid of her."
She hugs me and hugs me tightly.
"I'm watching this, Fufu"
Main story 20 minutes
Sale date March 02, 2022
Series name real
Author FAT
Music Amacha Music Studio
Age designation
18 prohibited
Work format
movie
With music
file format
MP4
Genre
Butt / Hip 3D work Younger attack Occult Male reception Tall big breasts / Big breasts Muchimuchi
---
(1.12 GB)