Details

Category: All Categories
Published on Saturday, 18 June 2022 16:10
Hits: 64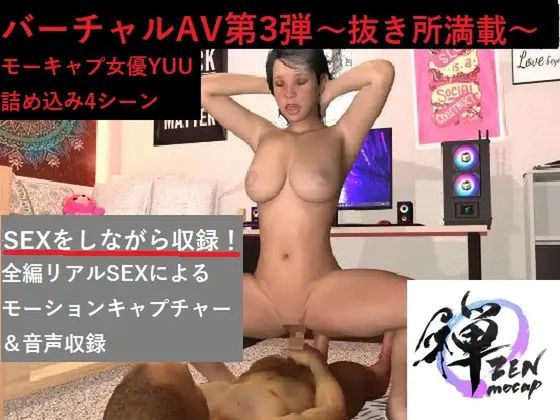 It is a 3DCG animation that shoots the actual SEX with motion capture and records the sound at the same time.
The actress who is playing is an amateur and was recorded in one shot without reshooting.
Please enjoy the freshness unique to actual SEX.
Play content
==============
Cowgirl / Blowjob / Fingering
==============
Motion capture & CV: YUU
I asked the actress to be interested in it so that I could record the realistic state as much as possible.
I recorded it while doing Gachi SEX while having her forget that it was recorded.
The motion and sound at that time are set to 3DCG.
Chapter1
In pursuit of realism, I asked the actress for SEX as usual.
I haven't made a script in particular.
The girl is attacking, but sometimes she is counterattacked.
Chapter2
Recorded on the same day as the previous scene.
I was planning to finish shooting Chapter 1, but the actress asked for a replacement, so I recorded it in a hurry.
Chapter3
Piston cowgirl earnestly
From "Yeah, start" to the actor, I asked the actress to do her best with the theme of cowgirl.
Please enjoy the reaction of the actress who seems to be serious.
Chapter4
Cowgirl in squat movement
I asked them to do a cowgirl in squat exercise with the theme of fusion of fitness and SEX.
The bonus scene also includes a fitness-only scene.
I heard that I really had muscle pain.
Original video 30 minutes 59 seconds
Full HD image quality 1920 x 1080 60 fps
mp4 format
With audio
Produced by: ZENmocap
Sale date June 17, 2022 0:00
Age designation
18 prohibited
Work format
movie
With audio
file format
MP4
Genre
3D work handjob blowjob ponytail
---
6,87 GB