Details

Category: All Categories
Published on Tuesday, 21 June 2022 12:13
Hits: 53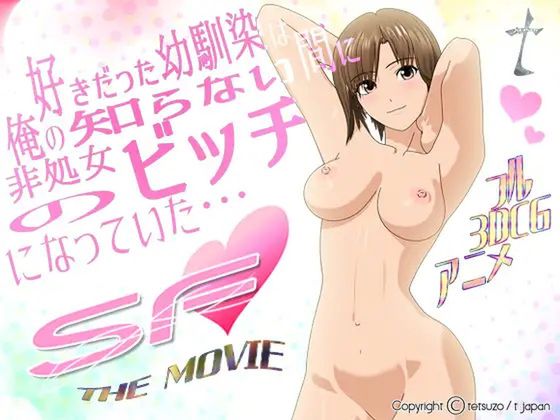 A certain summer vacation.
Yota (virgin), the main character of an ordinary student who is everywhere, has a naughty development with his childhood friend Ko Rio (non-virgin) who came to play at home.
"You want to have sex with me ...? Should I pull it out ..."
At first he was confused by the positive temptation of his favorite child, but he drowned in the soft meat of the woman he tasted for the first time ....
(Because my favorite child is a non-virgin, there are some depictions of being taken asleep in the text. Please be careful)
■ Work specifications
3DCG animation rendered in toon shade.
* This work is a video version of the game "SF" released in the past.
Changes from the game version
・ Correct the color tone of all images
・ Added lens flare effect
・ Re-edit loop motion and add camera work
・ Re-edit the main character's monologue
・ Add unused video
・ Cut outing scenes, free mode, full animation version
* Updated for 2019/3.
■ Recording position
Fellatio x 2 Chest massage nipple sucking
Normal position Side position Bending position
Face-to-face sitting position Station valve riding position Back position x 2
(The finish in the main story is 1 shot in the mouth and 2 shots in the mouth)
Recording time: 53 minutes
Video size: 960x540
Video format: WMV
Sale date June 19, 2022 0:00
Series name SF
Author tetsuzo
Scenario tetsuzo
Illustration tetsuzo
Voice actor Omi Kurusu
Music prison garden
Age designation
18 prohibited
Work format
movie
With voice
With music
file format
WMV
Genre
Anime 3D work Childhood friend Bitch Junai Sleeping out Creampie Big breasts / Big breasts
File capacity
1.27GB
Operating environment
Windows Media Player 7 or above
---
(1.27 GB)