Details

Category: All Categories
Published on Thursday, 23 June 2022 04:37
Hits: 29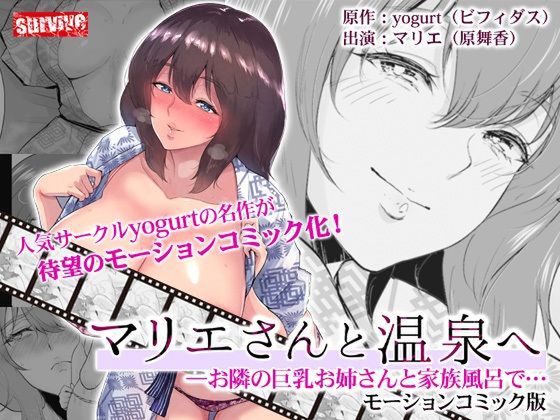 [Older seeding x hot spring trip] CG collection of the circle "yogurt / Bifidas" has become a motion comic with a more practical feeling!
Character voices, sound effects, and BGM will bring you a more practical feeling.
[Work introduction]
――――――――――――――――――――――――――――――――――
■ Synopsis
Marie, a big fluffy sister who lives next door.
She always took care of me, invited me to my house and treated me with rice ...
Her eyes are nailed to the big butt full of skis.
But all I can do is masturbate and think about it ...
Then, Marie invited me to a hot spring trip with just two people ...
A chance to cross the line on a hot spring date ...?
Marie's big breasts that she pushed down are left to her young curiosity and messed up.
Her humble depression blame her nipples with her fingers and her tongue,
Her vulgar erection turns into her nipple ...
With Marie who has fallen ... Sex with a virgin brush.
Live fuck in a vulgar pose that you can't imagine in everyday life.
In the room, in the private family bath, entwined, blamed each other,
In Marie's plump belly, irresponsible seeding her vaginal ejaculation over and over again ...
■ Staff introduction
Written by: Circle yogurt Bifidas
CV: Maika Hara
Video production: survive
* The original CG collection is also on sale!
Delivery start date 2021/10/14 00:00
Expiration date indefinite
File capacity 1380.23MB
Number of videos 1 video
series----
Subject original
Genre
Creampie

Chubby

Big breasts

Adult

For men

Virgin

Japanese clothes and yukata

With audio

Video / animation

Wakan

tits

Blow

pick up

Old work
---
1.34 GB